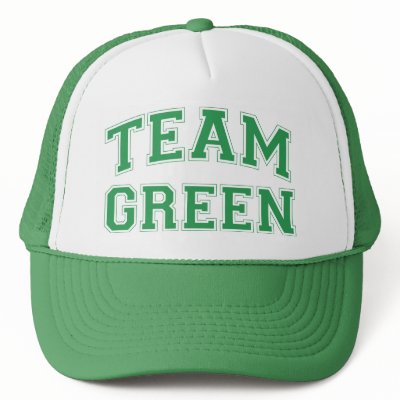 by Fawn Pattison, Executive Director
At our office, we try to be as green as we can. We use only recycled paper, we have a local purchasing policy, we recycle everything we can, and recently we even bought
non-toxic dry erase markers
. But why stop there?
This week at staff meeting we decided to start up a new Sustainability Initiative. Each quarter, we'll choose a new step to reduce our carbon footprint, toxics exposure and/or cost efficiency. One staff member will captain each quarter's project and see it through.
This quarter's project: Ditching paper towels. We're going to get a little laundry system going so that we can have washable hand towels, cleaning rags and cloth napkins.
Next quarter will be composting. Stay tuned to find out how it goes!
Want to start a Sustainability Team at your workplace? It's fun and easy! Check out
Duke University's guide to starting a Green Team
in your office for tips and ideas.
Need some new ideas for your office Green Team? Get inspired by the City of Portland (OR)'s
Green Team Guide
!