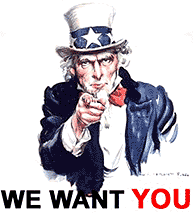 TO KEEP WORKING FOR CHANGE!
Election season has had Raleigh buzzing these past few months. I have LOVED seeing people so interested in what's going on, passionate about the issues, and generous with their time and support. Knowing that the same thing was going on in communities all across the state and across the country has made me feel so proud of us all, and hopeful about our future.
Now that the results are in (for the most part!), the campaigns have packed up and left town, and everyone's had a few days to recover from election-night parties, I beg you, people of NC and beyond: Don't stop being interested, passionate and generous. No matter whether your candidates won or lost, no matter how much or how little time or money you have to give, let there be no doubt that
we (still) need you
.
Much like an election campaign, non-profit advocacy organizations like Toxic Free NC need the energy of volunteers and activists to create change. But, unlike election campaigns, non-profits like ours are working at it all year, every year, no matter who's in office. Toxic Free NC helps people make changes at the personal, institutional, and political levels that fight pesticide pollution and promote health and justice in our state.
So, I invite everyone out there who's recovering from election fever to check out Toxic Free NC's
volunteer opportunities
, consider
making a donation
, or work with us on one of several exciting campaigns for local and state-level change. Just a few of the things we're working on right now:
As our friendly volunteer coordinator, I'm always here to talk with you about the opportunities we have available, and am also happy to suggest other options if we're not the right thing for you. So, please don't hesitate to call me at 919-833-1123 or
write me
to discuss the options, or at least to get yourself on our list to receive volunteer updates. Thank you!